I've just published a Chrome Extension which allows you to get the Walk Score for any address by selecting it, right-clicking on it, and selecting Get Walk Score for this address from the context menu: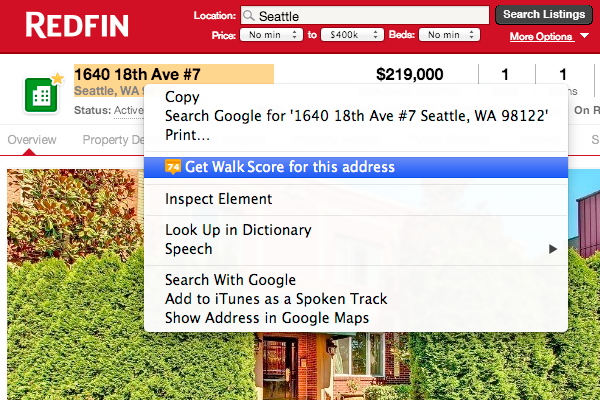 By default, a small summary popup window will display just the Walk Score, Transit Score, and Bike Score for the address:
If you click on the small popup window, it will expand and load the full WalkScore detail page for the address: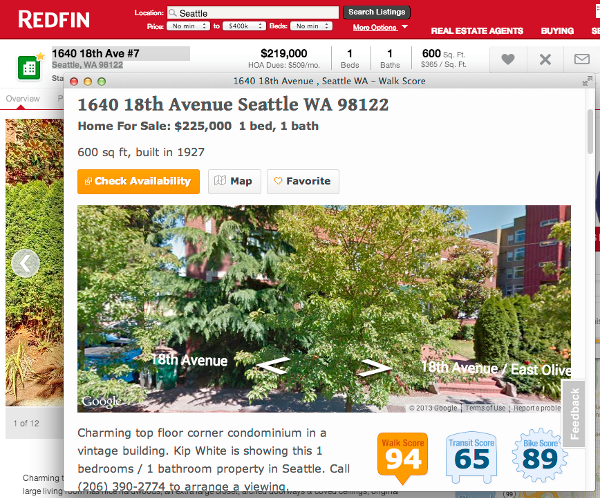 You can configure it so that the full Walk Score detail page will load directly into a new window or a new tab, skipping the small summary popup altogether.
The text you select does not have to be a full address. You can also select a city name, a zip code, or a neighborhood name to retrieve the Walk Score analysis for these areas as well.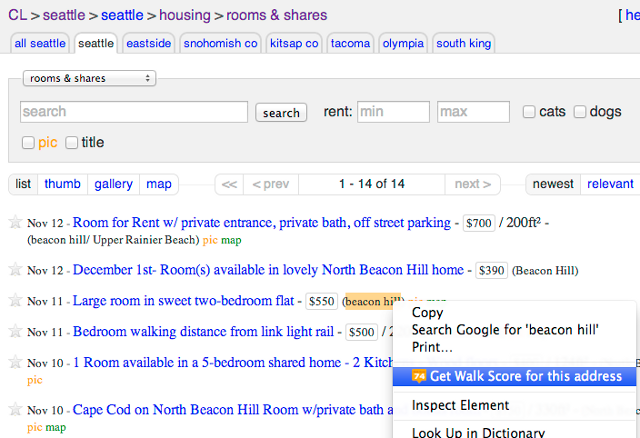 In some cases, however, as in the example in the screen shot, a neighborhood name may be ambiguous. In this case, Walk Score will return results for the Beacon Hill neighborhood in Boston, when the user intended to search for Seattle's neighborhood of the same name. For this reason, I've included the ability to configure a Search City, if you are consistently searching in one city, to allow for more robust querying of incomplete addresses or neighborhood names.
For more details on how to configure and use the extension, see the GitHub README page.
To install the extension, go to its Chrome Web Store Page.